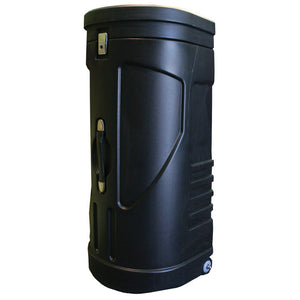 Description
---
Molded plastic hard carry case with inset wheels for easy mobility.
Case also has a center grip.
Dimensions:
Case Outside Dimensions: 16.5"W x 38.5"H x 15.75"D
Case Inside Dimensions: 14"W x 34"H x 13"D

Weight:
24 lbs

This Case fits:
6ft Table Top Pop Up Display
Ready Pop Fabric Displays (Small, Medium Straight & Curved)

Constructed of blow molded PE plastic.