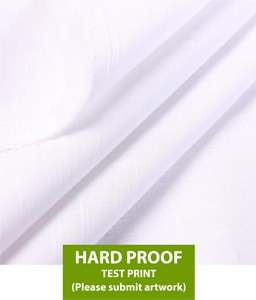 Description
---
You will receive a test print of your graphic. When you upload your artwork, please indicate the item # you're intending to see a sample of your graphic to be printed on.
We carry various print materials. If your graphics share the same color(s) throughout different print materials, you may need to purchase more than 1 hard proof copy. Please consult your sales representative.
This Includes:
(1) Test Print Graphic Only
 Production Time: 3-4 Business Days (after graphic proof approval)
Resources
---
Amazing Results!
David Freeman and I were both ecstatic with the display. He formerly set up a 3D backdrop of stuffed animals for his show. The new pop-up display is bright and beautiful. In addition, it requires only minutes to set up and take down, saving many hours of work and is about 5% of the cargo space.
Rick Linton, designer